Family
Restaurant
From the moment you walk into our location, we want you not only to feel an extension of our hospitality, we want you to feel like part of the family! We are dedicated to serving our community fresh tex mex food that is made by our team daily. We pride ourselves on bringing unique flavors to your plate. We invite you to step into our home and become part of our family! Get lost in the endless options we have to offer and treat yourself to The Original Blanco Cafe experience. After-all, we believe there is ALWAYS a reason to celebrate!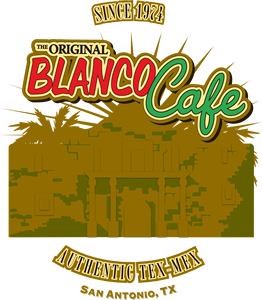 At The Original Blanco Cafe all menu items are prepared with fresh and delicious ingredients, we have something for everyone. We take great pride in our fresh seasoned ingredients highlighting the many flavors of the Tex Mex meals.
Our Restaurant
Come Again!
Our amazing atmosphere and friendly staff will make for you a memorable eating experience. Next time you are around stop by and enjoy the best of tex mex food.
Visit any of our locations!!
7934 Fredericksburg Rd
(210) 692-3233
WORKING HOURS
Mon – Sat
7:00 am – 4:00 pm
Closed Sunday
419 N. St. Mary's
(210) 271-3300
WORKING HOURS
Mon – Sat
7:00 am – 2:00 pm
Closed Sunday